About Full On Consulting
Full On Consulting is a technology and management consulting firm that provides great people who deliver great results.

Our consultants have deep technology and business expertise, successfully helping our clients deliver strategic solutions.

We take a long-term approach with our clients and strive to earn their trust by providing value and delivering their initiatives successfully.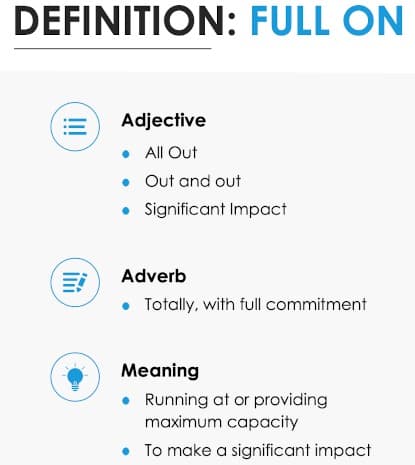 Our company is comprised of amazing people striving to deliver industry leading solutions.
It's all about people. We strive to build the best culture in the professional IT consulting industry. One that helps people grow, provides great professional opportunities and allows our employees to have fun in the process.
WHY FULL ON CONSULTING
Success Plan
We invest in your success. Our unique approach of developing a success plan for every engagement ensures you will succeed before you start.
Our People
We provide our clients with proven, talented consultants who know what it takes to successfully deliver. Our people are what sets us apart.
Save Time & Money
When you have the right people using proven processes the results are what you expect.
Trust & Integrity
A TRUSTED PARTNER always does whats in the best interest of their clients. We focus on building long term relationships which are based on trust and integrity.
Proven Results
Your success is our success. It is our mission to ensure your success. That's why our unique and proven approach has delivered successful results for over 30 years.
Partnerships
Our partnerships with leading technology companies allow us early access to new technology and provide visibility and access for our clients.
Why We Started Full On Consulting
Throughout my career of over 30 years in IT and Management Consulting, I helped companies successfully deliver technology solutions to help them reduce costs, become industry leaders and increase revenue.

A local, leading distribution company had set their business strategy to achieve 40% growth in 4 years. The problem, the IT organization was is no position to support this growth.

Becoming their Chief Technology Officer, I developed an IT Strategy to help stabilize their IT organization and position it for growth. Since the executive team had not invested in IT for over 12 years, I needed technology partners to help me deliver the solutions, so the company could compete again. I quickly found that it was difficult to find technology partners that i could trust and rely upon to successfully deliver solutions.

Consulting companies provided inexperienced consultants

Projects were not managed properly, resulting in cost overruns and missed delivery dates

Consultants required a lot of time to onboard

There was no sense of urgency to deliver and get the job done

Sales representatives were difficult to contact and get a hold of

They were too busy

They did not view our company as a strategic account

Consulting companies were more focused on billing than delivering solutions

It was difficult to find a partner that valued a long-term business partnership

Realizing that I was probably not the only IT executive facing this issue, I started Full On Consulting, an organization that companies can depend upon for quality delivery, great value and a true business partnership.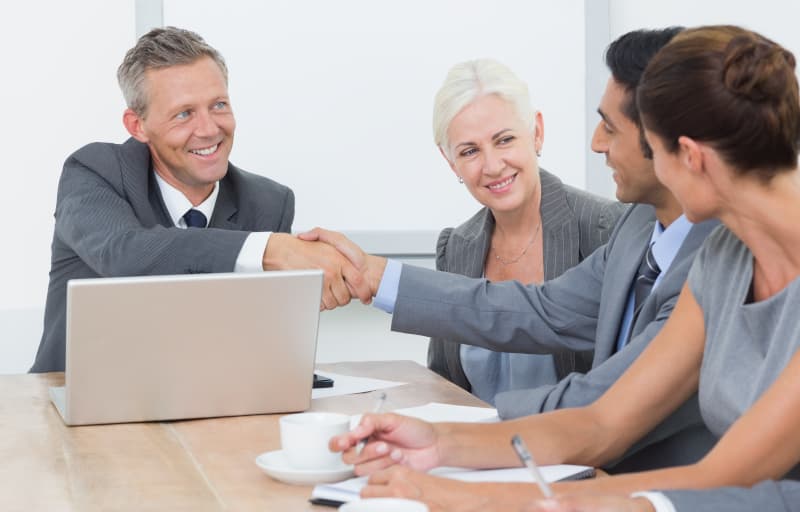 A Trusted Partner
PUTS THEIR CLIENTS INTERESTS FIRST
COLLABORATES, IS FLEXIBLE AND EASY TO WORK WITH
ANSWERS THEIR PHONE AND IS QUICK TO RESPOND
PROVIDES THE RIGHT PERSON FOR THE PROJECT, NOT WHOEVER IS ON THE BENCH
DOESN'T CHARGE $400/hr FOR A PERSON FRESH OUT OF COLLEGE