A PROVEN Microsoft PARTNER IS HARD TO FIND
Full On Consulting is a leading Microsoft partner and trusted provider of Microsoft consulting services. We help help companies define their Microsoft strategy and roadmap, as well as provide Microsoft functional and technical experts to successfully deliver their digital transformation.
Microsoft EXPERIENCE MATTERS
Microsoft is a powerful and comprehensive ERP platform that supports nearly every process of your business. To ensure your success and minimize your risk, It is essential that you have experienced Microsoft consultants that can guide you through your digital transformation, Microsoft upgrade, Microsoft Roadmap or Microsoft Implementation. You need expert Microsoft experts that can position you for the future and leverage best practices to reduce your total cost of ownership.
LET'S GET STARTED
Whether you have a project or just planning for one, we would be happy to talk with you. Let show you what makes Full On Consulting unique and we help our clients succeed while generating great value.

Let our team of functional and technical Microsoft experts guide you on the best approach to be successful.
REDUCE RISK & OVERSPEND BY DEFINING A STRATEGY
However, as with any sophisticated tool or platform, you need to understand how to take advantage of its capabilities. Should you change your business process to fit Microsoft? How do you best enhance Microsoft to fit your business?

If you are looking to migrate to Microsoft or perform an upgrade, what is your strategy and approach? Will your infrastructure support the upgrade? Have you engaged process leaders across the organization to verify and confirm business processes?

As companies look to implement or enhance Microsoft, they need to take a strategic view to ensure their business will not be impacted. In addition, they need to make sure they have the skills and experience to successfully deliver. As with any significant effort, they need to minimize risk.
WE CREATE SIGNIFICANT VALUE WITH OUR OFFSHORE Microsoft RESOURCES
Microsoft requires a significant investment to install and maintain. High end, costly service providers make the situation even worse. Thats where Full On Consulting comes in. Our offshore Microsoft Team can provide the support and insight you need at an extremely attractive rate. The result, significant value for our clients.
OUR MICROSOFT CONSULTING SERVICES
STRATEGIC ADVISORY
Not sure you are heading in the right direction? Unsure if your approach will be the best in the long run? Not sure how to leverage Microsoft to fit your position and support your organization? Our experienced Microsoft consultants can provide the outside opinion and thought leadership to give you the confidence you need to move forward.
Microsoft ROADMAPS
Whether you are looking to implement Microsoft or perform an upgrade, you need someone with proven experience that can understand your challenges, validate your objectives and define a path to move forward. We can provide a plan that will give you confidence that you are making a sound investment and positioning your company for the future.
ASSESSMENTS
When you need an outside opinion to assess your environment, implementation or approach to help you determine the best approach to move forward.
Microsoft UPGRADES
Let our certified Microsoft consultants and project leaders upgrade your Microsoft environment to position you for the future. Our Microsoft consultants follow best practices and are attentive to every detail, insuring there is no impact to your business.
GREEN / BROWN FIELD IMPLEMENTATIONS
Implementing a new ERP platform can be a daunting thought. Implementations require technical expertise coupled with business and change management expertise to ensure a successful implementation. That's where Full On Consulting comes in. We have the technical and functional Microsoft experts you need to successfully implement Microsoft. We work with you every step of the way to make sure you are informed and your organization is ready to take advantage of Microsoft.
CLOUD HOSTING & MIGRATION
Companies are to the cloud to minimize operating costs and increase ROI. But how do you do that with Microsoft? Will we get the performance and reliability we need to migrate Microsoft off premises to the cloud? Our Microsoft technical experts can provide the answers to these questions and others. We recognize that migrating to the cloud entails more than running Microsoft off site. Backup, disaster recovery, deployment processes, integration and administration are other considerations that need to be addressed in order to architect the best cloud solution for your company.
STAFF AUGMENTATION
When you need additional people to round out your team, we can help. Our technical and functional Microsoft experts or project leaders can provide just boost you need to successfully deliver your project. We have delivered a number of projects and our ultimate focus is your success.
WHY FULL ON CONSULTING
Success Plan
We invest in your success. Our unique approach of developing a success plan for every engagement ensures you will succeed before you start.
Our People
We provide our clients with proven, talented consultants who know what it takes to successfully deliver. Our people are what sets us apart.
Save Time & Money
When you have the right people using proven processes the results are what you expect.
Trust & Integrity
A TRUSTED PARTNER always does whats in the best interest of their clients. We focus on building long term relationships which are based on trust and integrity.
Proven Results
Your success is our success. It is our mission to ensure your success. That's why our unique and proven approach has delivered successful results for over 30 years.
Partnerships
Our partnerships with leading technology companies allow us early access to new technology and provide visibility and access for our clients.
EXPERIENCE MATTERS
We Helped Our Client Save $40M
A national food & beverage distributor and manufacturer had not invested in IT for over 12 years.

To become more competitive, they adopted a new growth strategy of 40% growth in 4 years.

There was one component that the executives and CFO did not feel was needed.

See how we demonstrated the value and risk, which ulitmately saved them $40M and their reputation with their customers.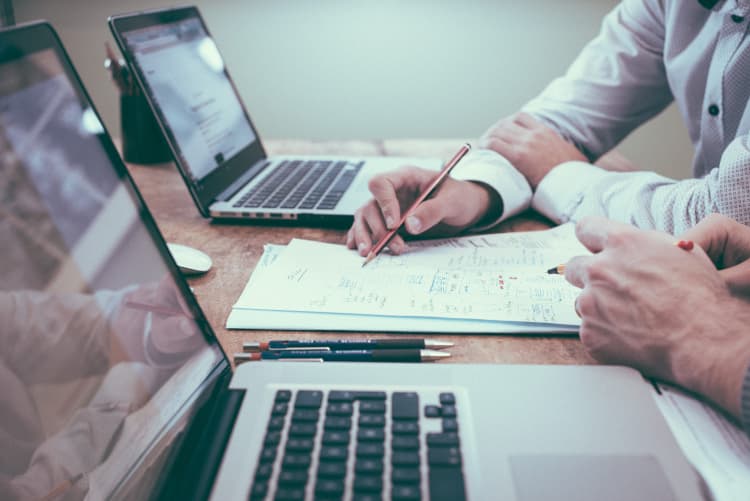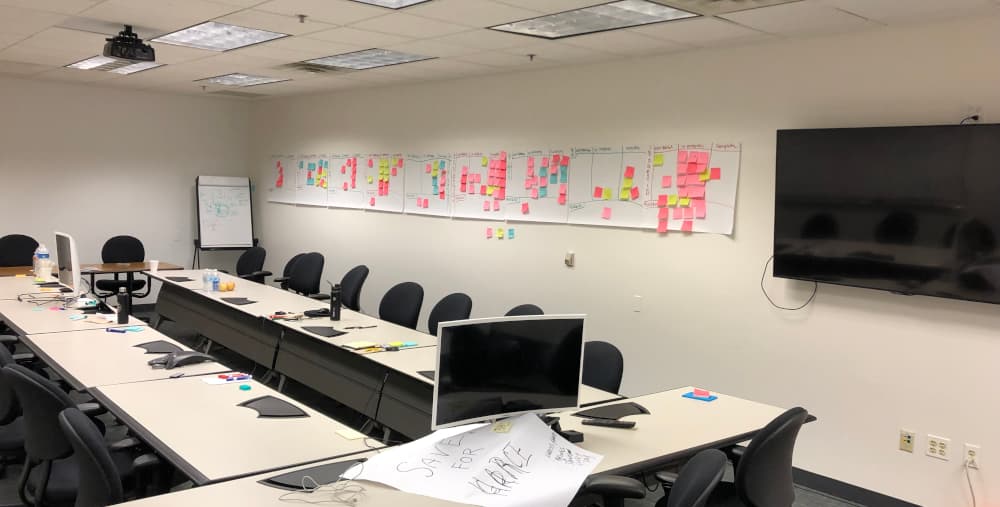 GLOBAL SAP HR/HCM PROGRAM OVER 24 COUNTRIES
As part of an $8B Acquisition, Full On Consulting was brought on to deliver an SAP HR/HCM program spanning 24 countries and over 90 manufacturing facilities.

See how we successfully delivered this complex program. Ensuring payroll was successful across several countries and employee information was integrated with other enteprise plaforms.